COMING SOON...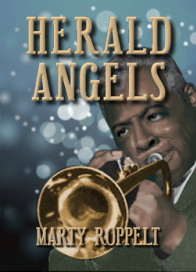 A cancer survivor, a gifted trumpeter, and a family of bakers encounter a mysterious, relentless stalker - or so they believe.
Available at Smashwords.com beginning December 1, 2015, for $0.99. All author proceeds benefit St. Herman House, a homeless shelter in Cleveland, Ohio.



To contribute to the charity by downloading the full version of HERALD ANGELS, visit your favorite retailer or click here.

To return to Short Stories, click here.

---