FREE SHORT STORIES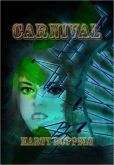 A young man with his future planned enjoys a summer day at the lake with his fiance-to-be.... Until a sinister carnival comes to town and changes everything.
---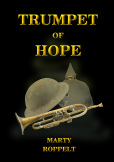 COMING FALL 2016

2014 marked the 100th anniversary of the beginning of the First World War - the war that changed everything, literally, though few think of it now. THE TRUMPET OF HOPE recalls a brief, amazing moment early in that conflict, and an opportunity lost.

I hoped to have TRUMPET ready to publish by Christmas, 2014, on the anniversary of the events that inspired the story. Unfortunately, due to too many pressing problems I missed my own deadline. I chose to continue working on the piece rather than publish something beneath my readers' standards.

Thanks for your patience!
---